Why should I need this card protector?
Because your most precious travel accessory this summer is going to be a small white piece of paper. If you lose or damage this piece of paper, you will get into a lot of trouble during your journey.
BEAUTIFULLY HANDCRAFTED High-quality Genuine 100% leather wallet that looks, smells and feels beautiful.
Genuine Leather Holder for Medical & Vaccination Cards.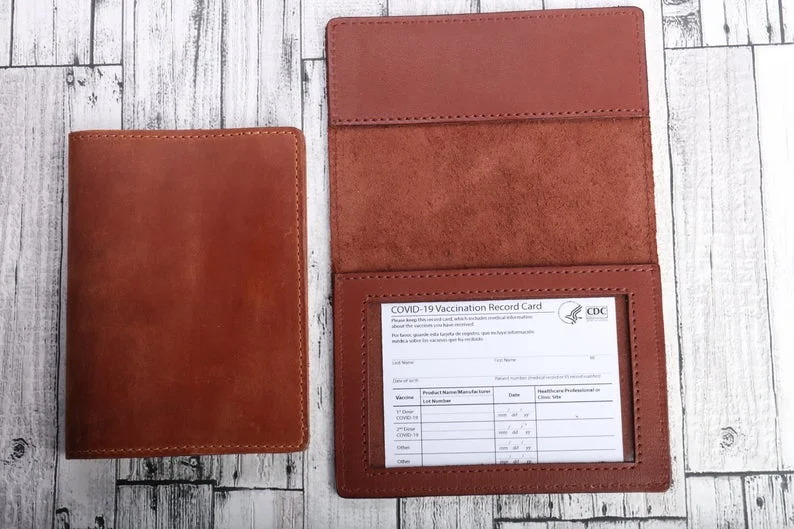 The leather passport holder is large enough to fit the card and features, a place to store bills, and a sleeve to put your passport. It's also available as a simple holder you can tuck your card into if you don't want all the bells and whistles.
If you don't plan to carry your vaccine card with you everywhere you go, you can treat it like you do your passport by giving it a protected home that you can store away until you need it.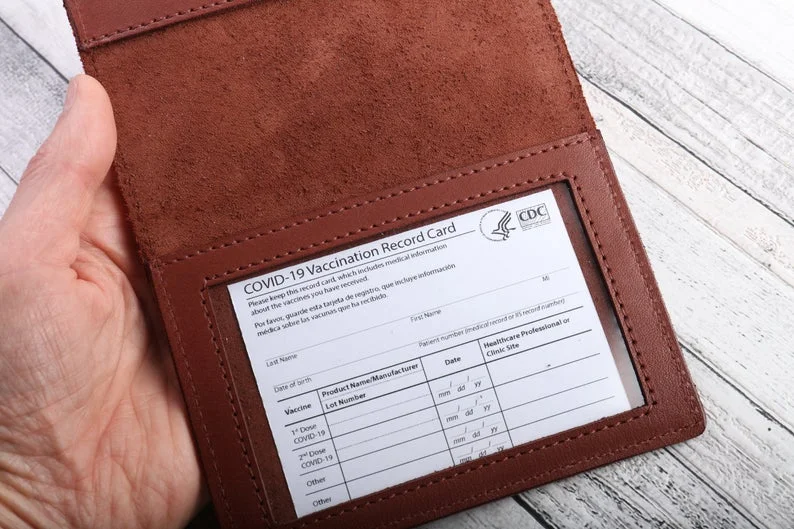 Handmade
Materials: Genuine leather, Leather Holder
SIZE:
5.5″x4″ (14х10cm) folded.
This cardholder fits a 3×4 inch card.
Note: Since the genuine leather card sleeve is made by hand, due to the large order quantity, the production time needs to wait about 1-7 days.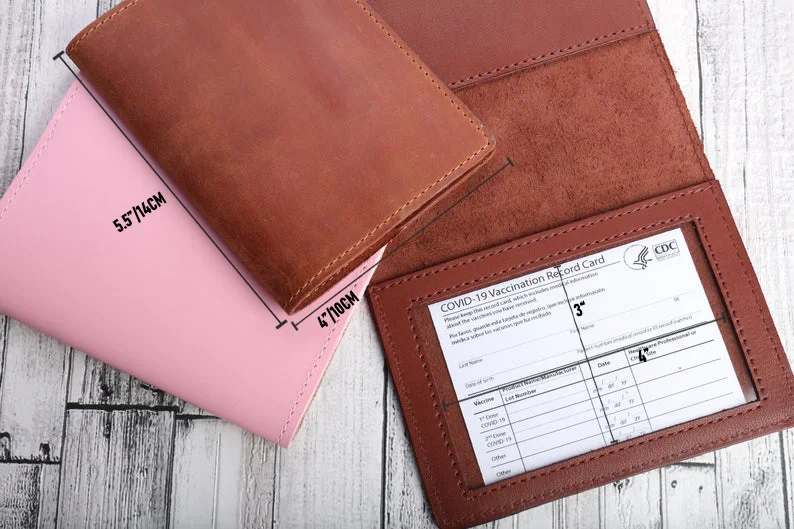 Package Includes:
Genuine Leather Vaccination Card Protector